I had a question from a Shopify merchant who wanted to let their customers checkout online but pay in-store:
No payments are taken online, we only accept payment when a customers comes into a store to pick up their order. Therefore we want to eliminate the form.
At first glance you might think that you'll need something custom to allow in-store payments but you probably don't.
Shopify lets you add a manual payment method to your store which customers can use to checkout with. This manual payment can be selected just like any other payment type but it won't ask for payment details or charge the customer. Perfect for in-store payments.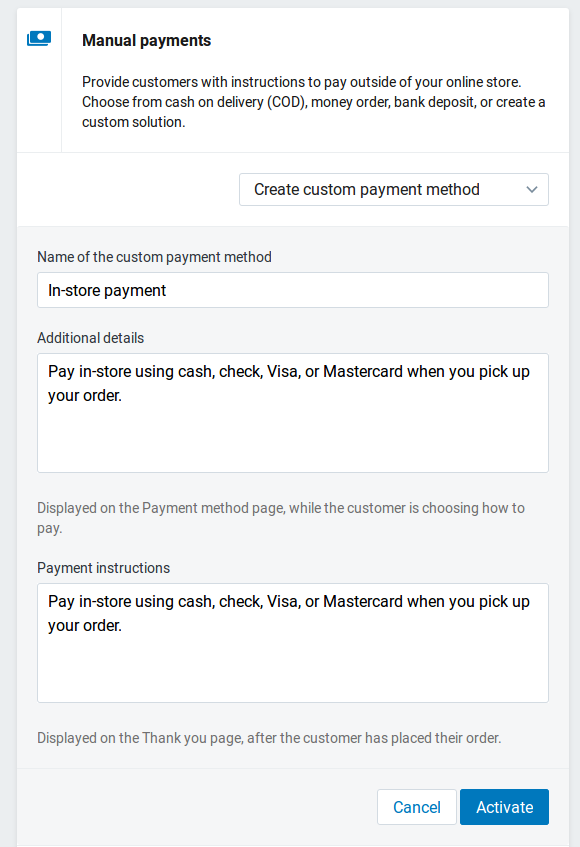 To create a manual payment:
In your Shopify admin go to Settings and then Payments.
Find the section called Manual payments and pick the Custom Payment Method option there.
Underneath there will be two areas where you can enter in information about the payment. Use this to add some details for your customer about paying in-store.
It should take about 15 minutes to setup in-store payments and have it usable in your Shopify store.