Trusted by brands like these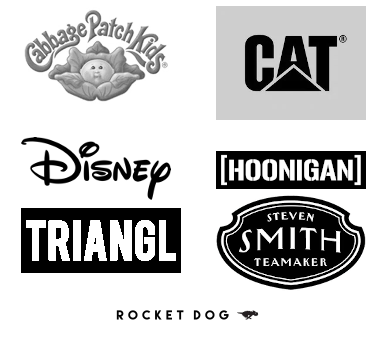 15 reviews, all 5-stars
★★★★★
★★★★★Great app to keep track of your customer cohorts and stay on top of LTV. Easy to export the data for offline reporting.
-- Pacas
★★★★★This app is a game-changer when it comes to diving into customer data. Not only that, but the customer service from the developer is amazing. He's responsive, helpful and takes the time to explain things. I personally love his daily emails about marketing tips and tricks. You can't go wrong with this app!
-- The Sock Drawer
★★★★★ Repeat customer insights is a great tool that we use to better understand cohort data and segmentation. Eric, the founder is extremely responsive and has been able to help whenever we contact. Awesome app!
-- Package Free
★★★★★ This is a great app and Eric in particular is doing a great job helping us get the very most out of it! Thank you Eric for always responding quickly and being so helpful! We're excited to keep using this feature in Shopify!
-- Andie
★★★★★ As our store has grown over the past 2 years of using Shopify, we've needed something that shows us exactly what our customers are doing. The data is there but to have an app quickly show us the results with the ability to dig deeper, has been a game changer.
This was where Repeat Customer Insights has been invaluable. It drives new ideas of how to reach the customer who hasn't purchased in awhile, or the new customer who just made a large purchase. The communication to each must be different.
I also appreciate the daily tips that come in my inbox. I don't have time to implement every single one but I have Eric Davis' folder marked as my to-do, because each little tweak and observation on the back end helps us grow.
Finally, customer support with this app is fabulous. I appreciate when app developers have suggestions for store owners that are revealed by the data.
-- MadeOn Skin Care
★★★★★ COHORT ANALYSIS automatically created from your store is unbelievable and a must-have for any startup focused on growth. Extremely happy with this new tool now one of my most valuable in our site!
-- pantys
★★★★★ This app is super helpful and easy to use. It gives you insights into your customers that would take hours to compile if you did it by yourself.
-- Steel Supplements
★★★★★ Repeat Customer Insights is a really well-thought out app by an excellent developer. The app helps you understand how your customers are behaving and their buying patterns. Very interesting way to look at things that can help inform your everything from your product assortment to your marketing plans.
Easy to download the info as well if you want to slice and dice it differently.
Be sure to sign up for his daily email newsletter. You will learn a ton. Smart stuff.
-- The Reluctant Trading Experiment
★★★★★ Excellent, quick customer service!
-- Human Unlimited
★★★★★ Very great and easy to use app - awesome contact!! Helpfull insights!
-- Inno Nature
★★★★★ This is an amazing product that gives me deeper insight into my customer actions than available in Shopify. This combined with Google Analytics gives me several strategies to gain sales. Eric provided an analysis of our data that was unexpected and gave me further perspectives that would have required an in house data analyst to perform. Thank you again for such a great app!
-- Rawdogbrands
★★★★★ Great app and lots of good actionable data.
-- Stone Bull Fight Club
★★★★★ This is a must-have app for generating business insights and understanding customer loyalty / repeat shopping behavior beyond basic Shopify analytics. Better yet, we love the super responsive customer support. Eric has been incredibly responsive and thoughtful about helping us maximize the features of this app. Eric took our feedback into account as he designed the product roadmap and the latest latency report update is incredibly helpful. This is the only way we can easily track customer repeat rates by annual / quarterly cohorts to see how our store performs over time. Highly recommend it! \- www.nicelaundry.com team
-- 8020nl
★★★★★ Great app! Best of all the developer is super responsive if you need anything.
-- Kindred Bravely
★★★★★ Excellent app, great customer insights, with easy to understand UI - developer is extremely responsive and helpful!!! 5 stars!!!
-- Swak Designs 2