After a customer places an order, they naturally want to know when it ships and where it is. The other day I ordered something from Amazon and when I was checking on it, I noticed this: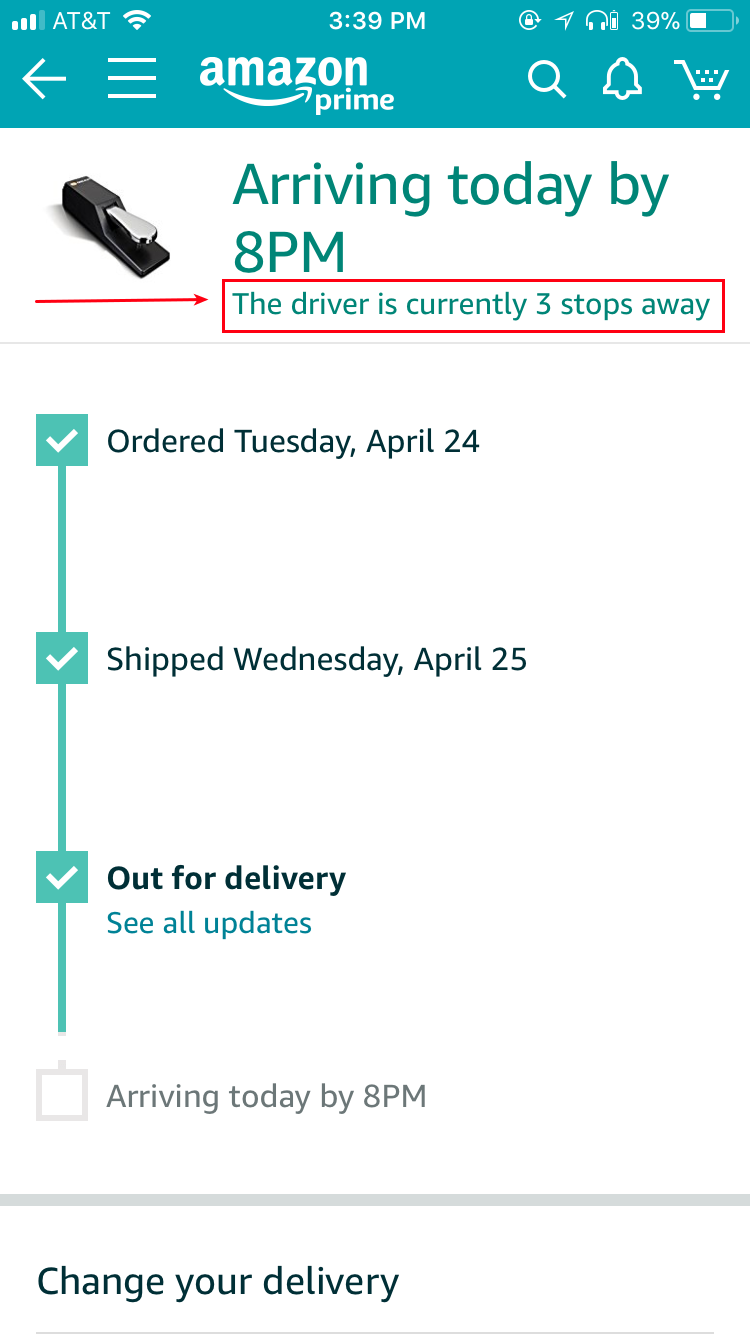 In addition to the usual "out for delivery" message, they told me how many stops away the driver was. With that little bit of information, all of my delivery-anxiety went away.
I didn't miss the delivery.
It wasn't stolen off my porch (a common problem here).
I don't have to worry about it getting delivered at the wrong time (it's a gift so I don't want to spoil the surprise for them).
All of this is possible because Amazon have their own delivery drivers so they can integrate everything.
But that got me thinking, what does Shopify have for this?
From what I found Shopify has email and SMS notifications for when an order is shipped, out for delivery, and delivered.
But when was the last time you looked at those emails to make sure they're right for your store? The default ones I had in my test store were pretty bland and uninspired.
And those "out for delivery" messages from the carriers are typically so broad that you don't know if they'll show up at 9am or 9pm.
Wouldn't it be nice if the carriers and Shopify had a more real-time system.
Just something to think about. Maybe in the next few years that Amazon-level of shipping integration will be possible for everyone.
One improvement that always pays off is to learn more about your customers. That's going to be the key to competing with Amazon in the years to come.
Understand them better and you'll know how best to serve them.
If you haven't installed Repeat Customer Insights yet, it can help you learn more about your customers and their behavior.
Eric Davis