A Repeat Customer Insights customer was asking if it was possible to find the percentage of customers who purchase for a second time within four months.
The Cohort report lists various metrics for the customers who first buy in a given month (their cohort month). It also tracks their behavior month-by-month over time.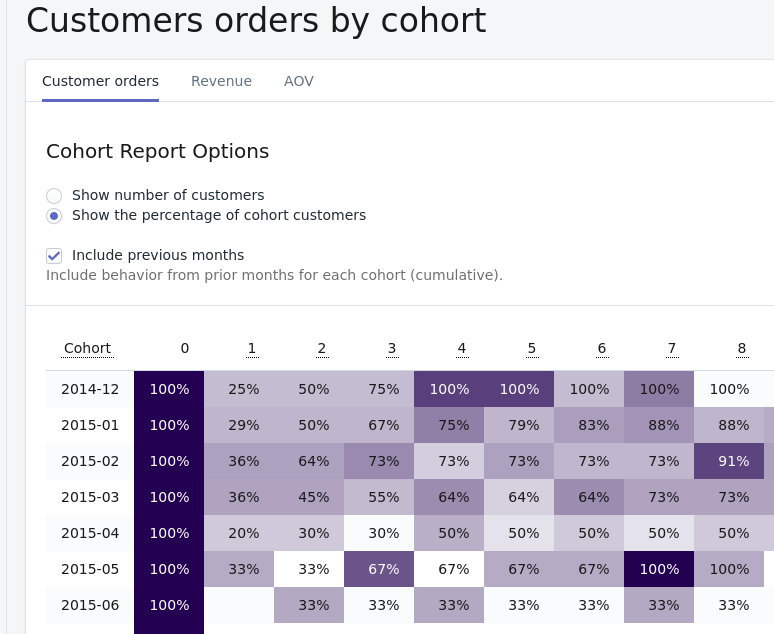 Each row is a cohort and each column is the number of months after their first purchase. So column 4 shows the 4th month after their purchase.
For the cohort 2014-12, 100% of the customers have reordered at least one more times by the 4th month. In the 2015-01 cohort, only 75% have.
To see this with your own store's data,
go to the Cohorts Report, then
enable the "Include previous months" option.
That option combines prior month data and changes it from "bought in the 4th month" to "bought in at least one of the prior months or in the 4th month".
Eric Davis
Refine your automated marketing campaigns with better timing
When building any automated marketing campaign that sends messages over time, you need to know how long the campaign should be and how long to delay the messages. The Customer Purchase Latency metrics calculated by Repeat Customer Insights can help you figure out that timing.