A number of Shopify stores using Repeat Customer Insights have multiple stores.
From Shopify Plus stores using country-specific stores to serial-entrepreneurs (and parallel-entrepreneurs) running multiple stores at once, lots of merchants are constantly switching between accounts.
(Even Shopify had to recently update their admin interface to make account-switching easier)
With the release of Linked Accounts, now it's possible to link multiple app accounts and quickly switch between them.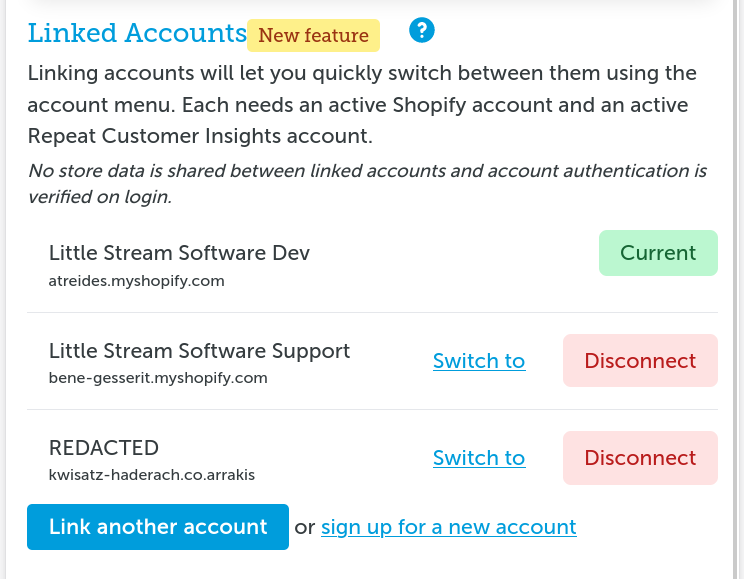 Every Repeat Customer Insights account can link accounts. Even those on the older legacy plans.
It's a small improvement for those customers that are heavy users of the app. If you were one who asked for it, thanks for talking through it with me.
Eric Davis
Segment your customers to find the diamonds in the rough
Not all customers are equal but it is difficult to dig through all of your data to find the best customers.
Repeat Customer Insights will automatically analyze your Shopify customers to find the best ones. With over 150 segments applied automatically, it gives your store the analytics power of the big stores but without requiring a data scientist on staff.