There's a lot of hoopla about going big.
The huge sale.
The massive marketing campaign.
The over-sized event.
While they have their place, I'm not fond of them.
They place so much emphasis on perfection that they are prone to failure. The types of failure that you can't even learn from.
Instead, I like a more steady approach of making many small improvements over time.
I took this approach in 2017 with many areas but one of the most significant was with this newsletter.
At the start of the year I had a small group of people wanting to learn from me about Shopify.
Then in February, I'd decided to send them one small email every day about Shopify.
Nothing big. Just a small email that gave them a small tip on how they can improve their store.
By the end of the year, that small group grew to a rather large group: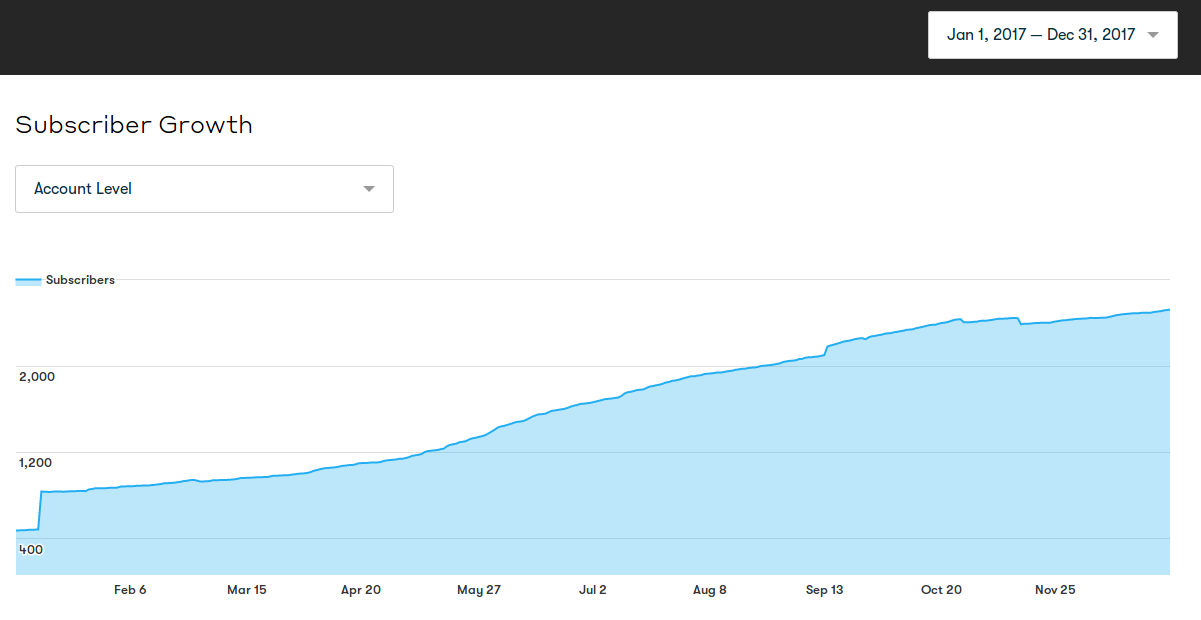 Please don't worry at the numbers, those don't matter.
Instead look at the trajectory.
For the most part it's a steady growth day after day.
All based on making small, incremental improvements to my business and marketing every day.
Take a look at your store. I'd bet there are a few things you wish you could grow but all of your grand schemes seem to fail.
How about trying a steady growth approach instead?
One steady approach you can do is to start to learn more about your customers.
The better you understand them, the better you'll be able to help them through your products and services.
If you haven't installed Repeat Customer Insights yet, it can help.
Its analysis will help you find groups of customers so you can begin to understand their actual behavior.
Eric Davis
Promote products that create your best customers
When it's time to run a promotion, how do you pick the products to feature? Best sellers are okay but wouldn't it better to promote the products that crate the best customers? Repeat Customer Insights will analyze your product and buyer behavior to show which products and variants lead to the highest quality customers.