About two weeks ago I published new versions of the sales pages for my apps on my site.
Since I'm using WordPress I had to hand code some product structured data for them, using the snippet from JSON-LD for SEO as the base. The snippet is very limited but includes all of the data that I've found that matters to Google.
All told, maybe half an hour of work total for the four app pages.
Yesterday I did a quick check and saw that I already had complete Rich Snippets for two of the apps.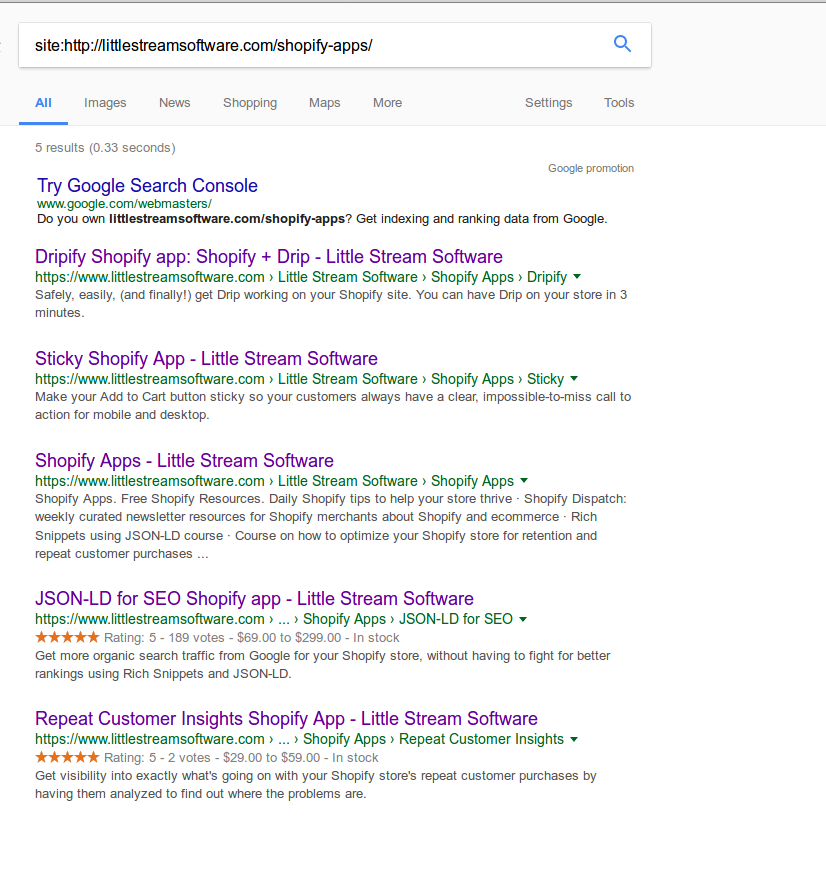 You can see a bunch of the structured data there, along with the custom SEO data I added:
custom title
custom description using the HTML meta description
review stars an ratings
price ranges for the different account types
product availability
breadcrumbs (though there's an extra step in there I need to remove)
All of that in two weeks because the structured data snippet has been optimized and my site has built up a lot of trust with Google.
Like I said, these Rich Snippets are using a limited copy of the one from JSON-LD for SEO.
If you want to get something like this for your store, install JSON-LD for SEO.
Eric Davis